Work-hardening cored wires
DURMAT®
Typical chemical composition (pure weld metal in wt.-%):
Typical hardness
(*cold solidified)
DIN EN 14700
DIN 8555
C
Si
Mn
Cr
Ni
Mo
Co
Nb
V
W
Fe
+
FD 200 K
0,1
0,5
6
19
8,5
-
-
-
-
-
R
-
180 - 200 HB
400 - 450 HB*
T Fe 10-200-CKNPZ
MF 8-200-CKNPZ
FD 217 K
0,5
0,4
17
-
3,7
-
-
-
-
-
R
-
200 HB
430 - 480 HB*
T Fe 9-200-KNP
MF 7-200-KNP
FD 240 K
1,1
0,3
14
3,5
0,6
-
-
-
-
-
R
-
200 - 230 HB
400 - 450 HB*
T Fe 9-250-KNP
MF 7-250-KNP
FD 250 K
0,45
0,4
16
13,5
-
0,3
-
-
-
-
R
-
220 - 250 HB
450 - 500 HB*
T Fe 9-250-KNP
MF 7-250-KNP
FD 270 K
1,1
0,4
19
8
-
-
-
3
-
-
R
-
240 HB
500 HB*
T Fe 9-250-KNP
MF 7-250-KNP
FD 281
0,8
0,4
20
3
0,8
-
-
-
-
-
R
-
180 - 220 HB
50 - 55 HRC*
T Fe 9-200/450-KP
MF 7-200/450-KP
FD 295 HY
0,2
3
10
19
-
-
10
-
-
-
R
N+
260 - 300 HB
400 HB*
Fe Z 9-300-CKP
MF 7-300-CKPV
R = Rest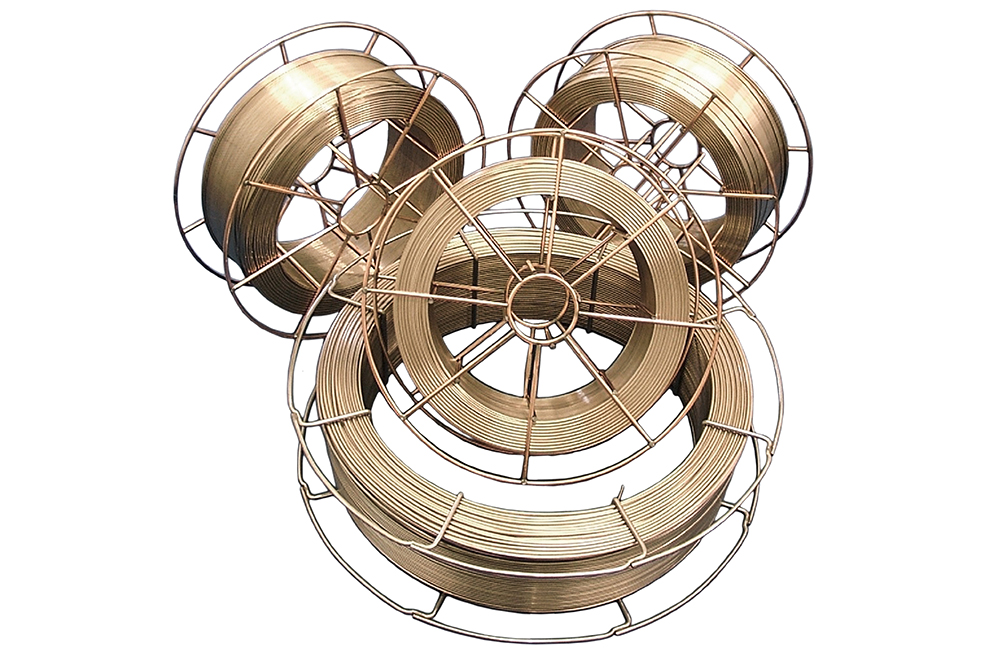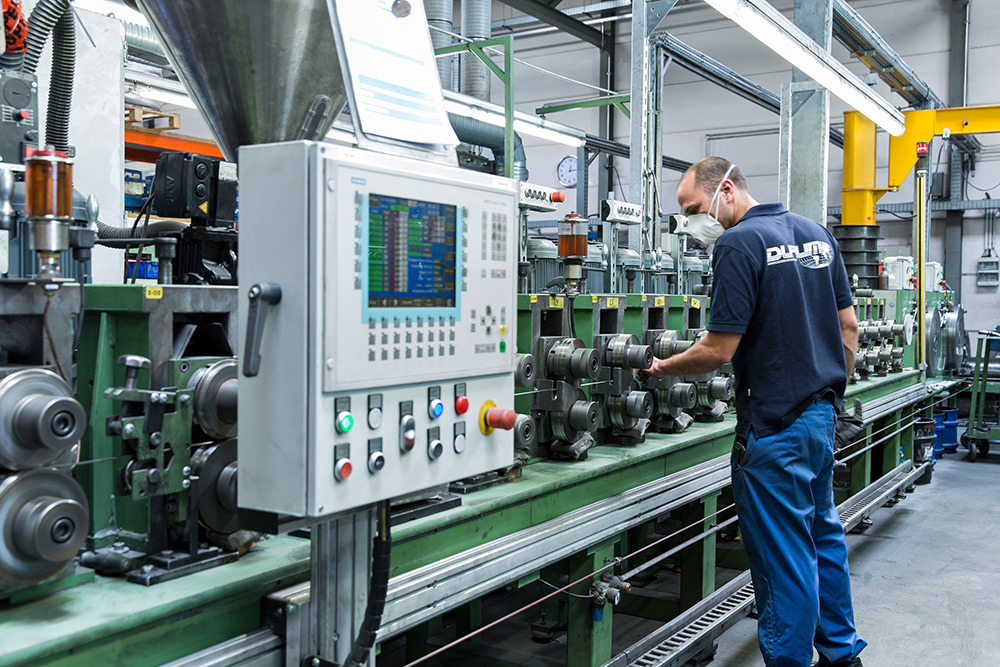 Notice: The mandatory field is marked. All other fields are voluntary. Your data will only be collected and stored electronically strictly for the purpose of processing and responding to your request. Information on data processing can be found here: Privacy.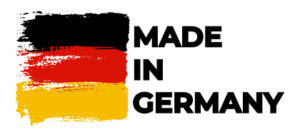 DURUM - Made in GERMANY
We manufacture our wear protection solutions for you exclusively in Germany.