The production of the DURMAT® CP wear plates (composite armor plates) is made by a flux-cored wire welding process. The high wear resistance of DURMAT® CP wear plates is achieved through the use of high quality DURMAT® FD Cored wires with high Cr and C contents is achieved. Through the addition of so-called complex carbides, a high proportion of chromium and special carbides is formed, so that the required properties are often already achieved by applying a layer corresponding to the grades according to the DIN EN 14700 (DIN 8555) can be achieved. These cored wires are manufactured by DURUM itself in Germany and are subject to the highest quality controls.

The typical, hypereutectic weld metal of FeCrC hard alloys consists of large, primary precipitated chromium special carbides of the type M7C3, stored in a eutectic matrix. Here, the proportion of primary carbides determines the wear resistance of the buildup weld. Through the use of high-alloyed Cored wires The addition of complex carbides, e.g. NbC, increases the wear resistance of the Wear plates further increased.
Base material
Armor
Total strength
Weight
3 mm
3 mm
6 mm
46 kg/m²
5 mm
3 mm
8 mm
62 kg/m²
6 mm
4 mm
10 mm
78 kg/m²
6 mm
5 mm
11 mm
85 kg/m²
8 mm
5 mm
13 mm
100 kg/m²
8 mm
8 mm
16 mm
125 kg/m²
10 mm
8 mm
18 mm
140 kg/m²
12 mm
12 mm
24 mm
186 kg/m²
other dimensions on request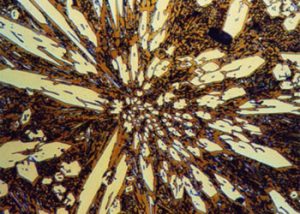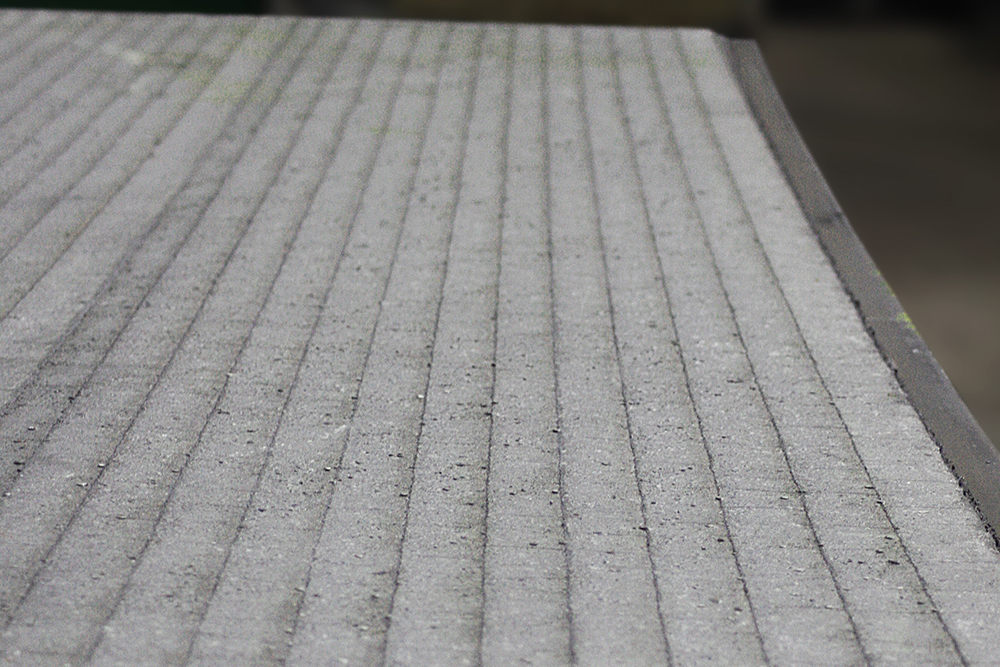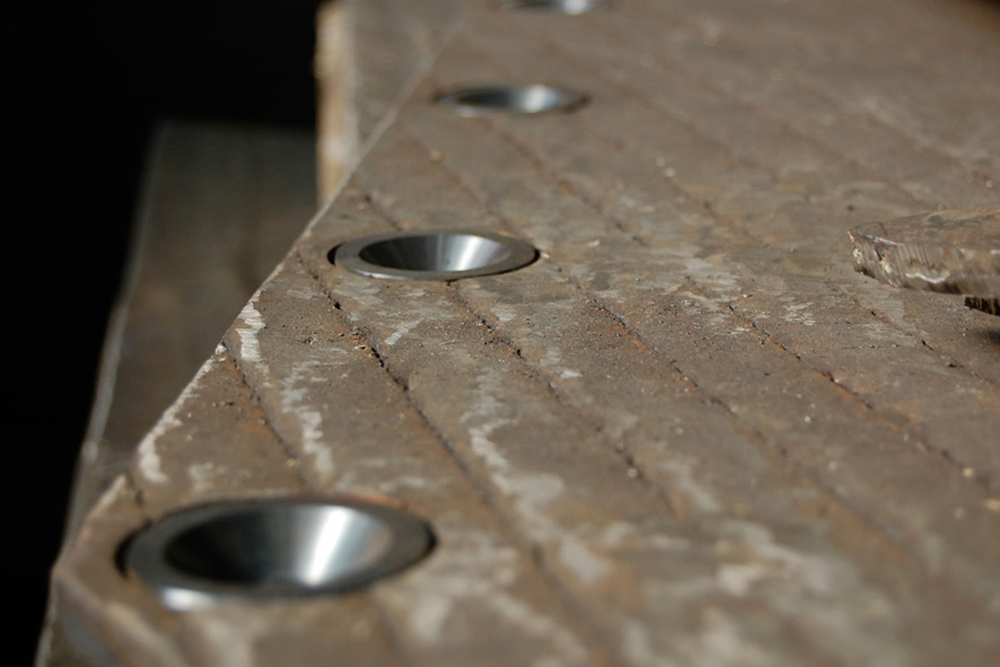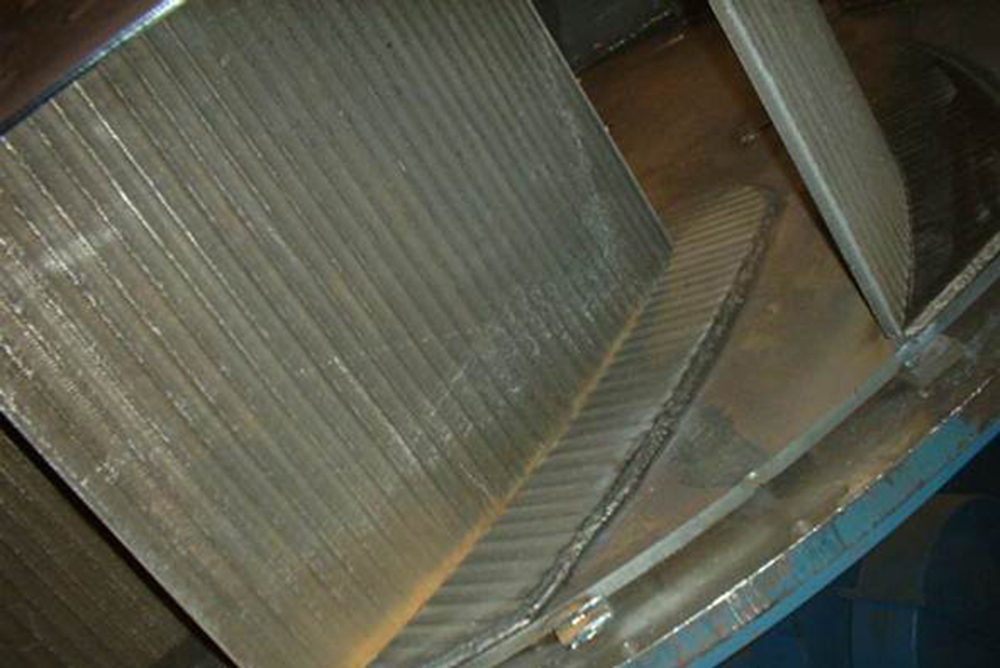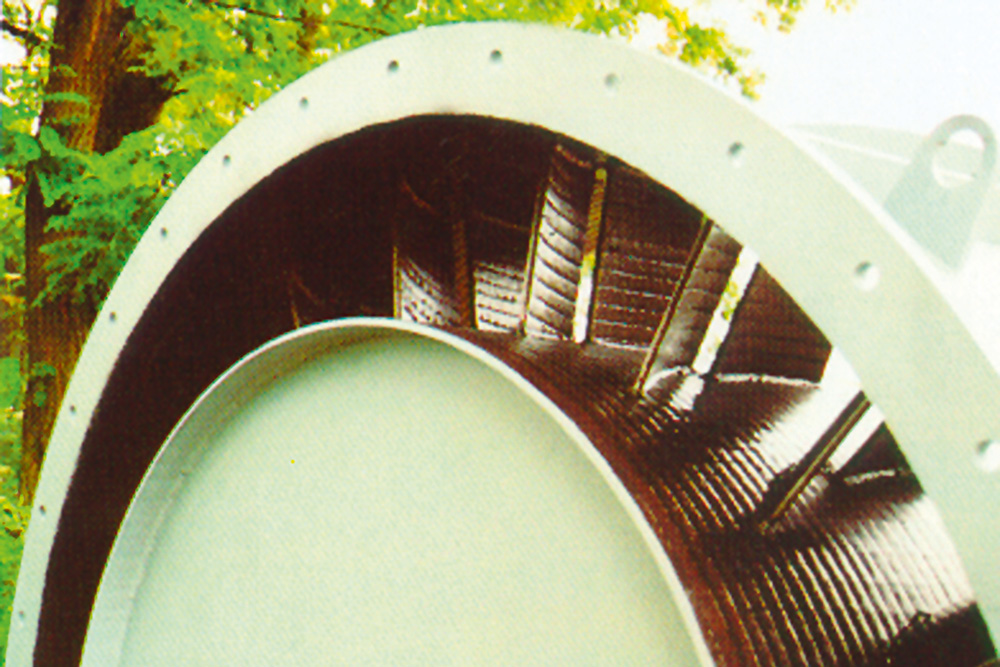 Notice: The mandatory field is marked. All other fields are voluntary. Your data will only be collected and stored electronically strictly for the purpose of processing and responding to your request. Information on data processing can be found here: Privacy.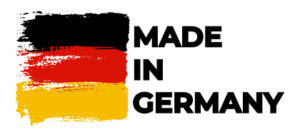 DURUM - Made in GERMANY
We manufacture our wear protection solutions for you exclusively in Germany.