DURUM: Strong against wear
Every industry has certain rules. In ours, the most important are Solutions. No matter whether it is the Wear protection by buildup welding and thermal spraying of new parts or the Repair and Maintenance of machines that are already worn out - with High quality raw materials from conflict-free states and innovative process engineering DURUM puts a stop to wear and tear in almost every industry. effective solution against.
Our performance for your success
The Quality of all applications is not measured by the size of the area of application, but rather by the Satisfaction of our customers. A spirit of partnership and confidentiality in development are just as crucial for a successful cooperation as the physical material properties of the products.
To meet the toughest demands of your industry, you need not only customized products also first class service. Together with a worldwide network and numerous subsidiaries, we create solutions you can rely on.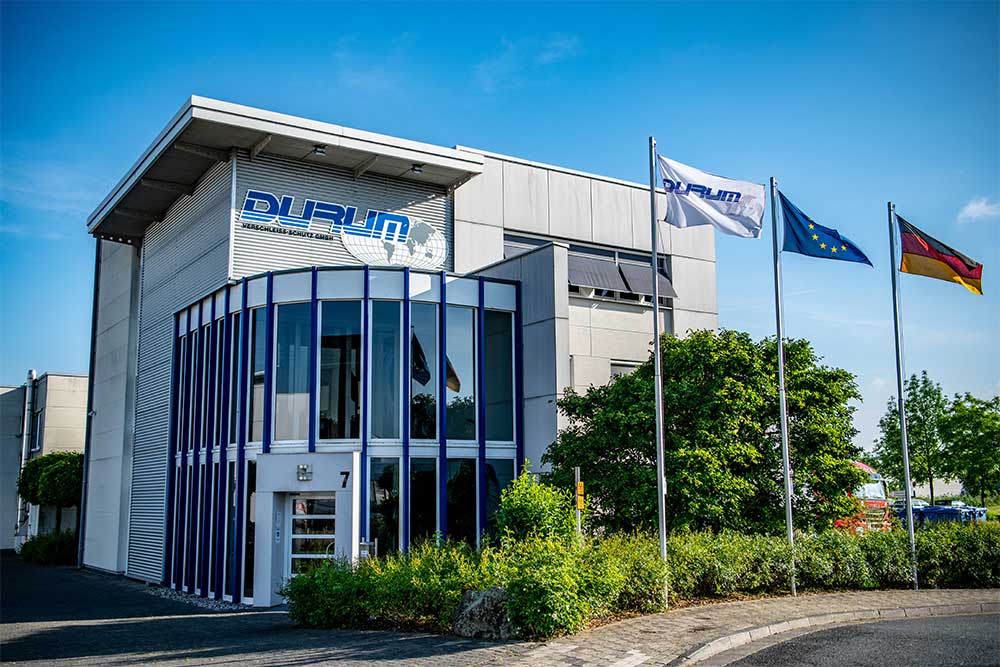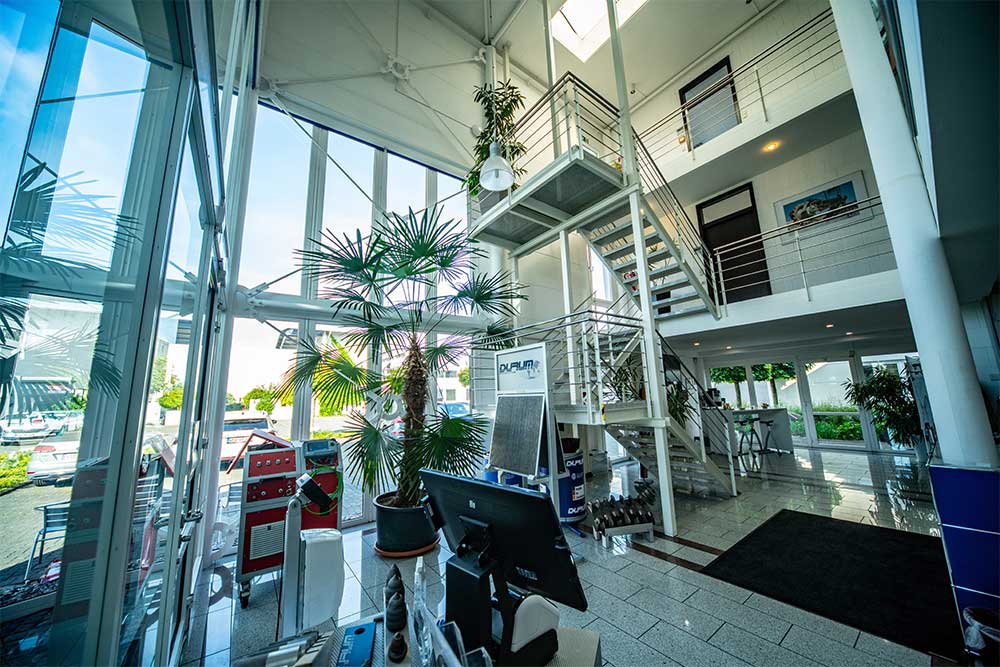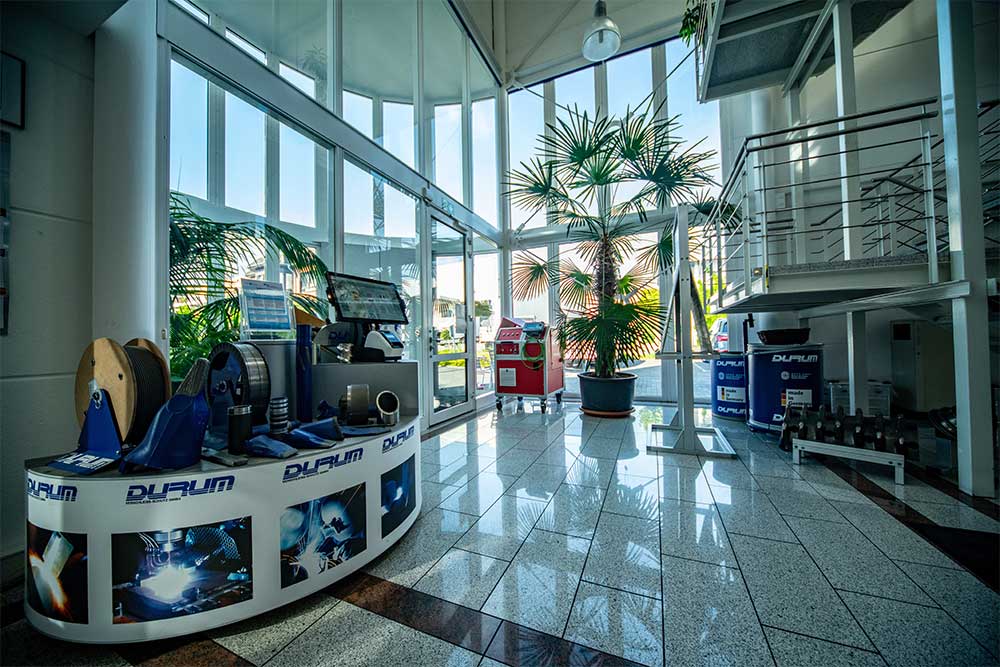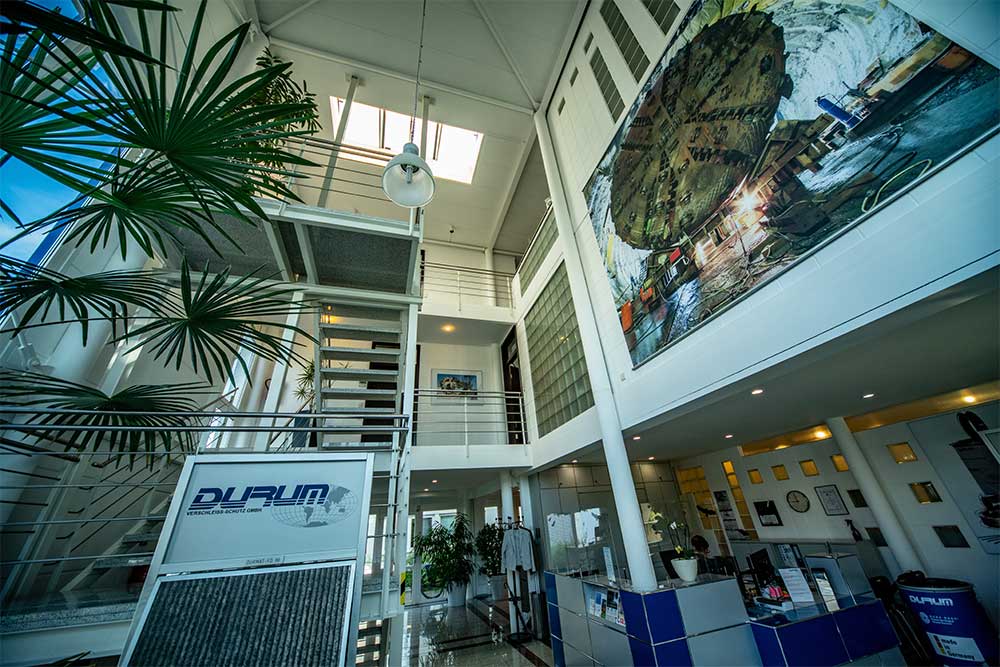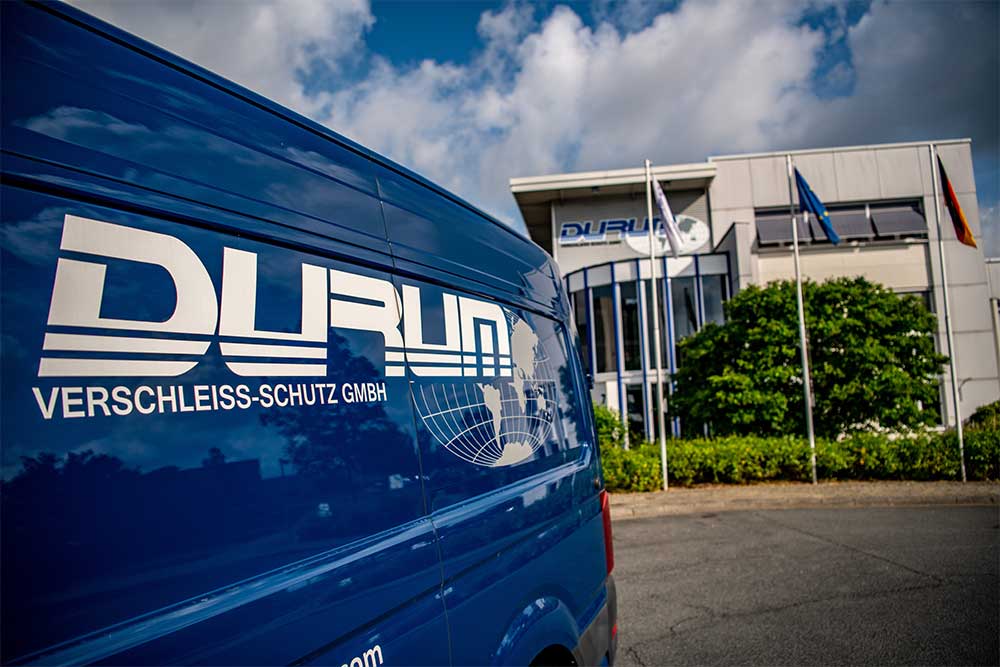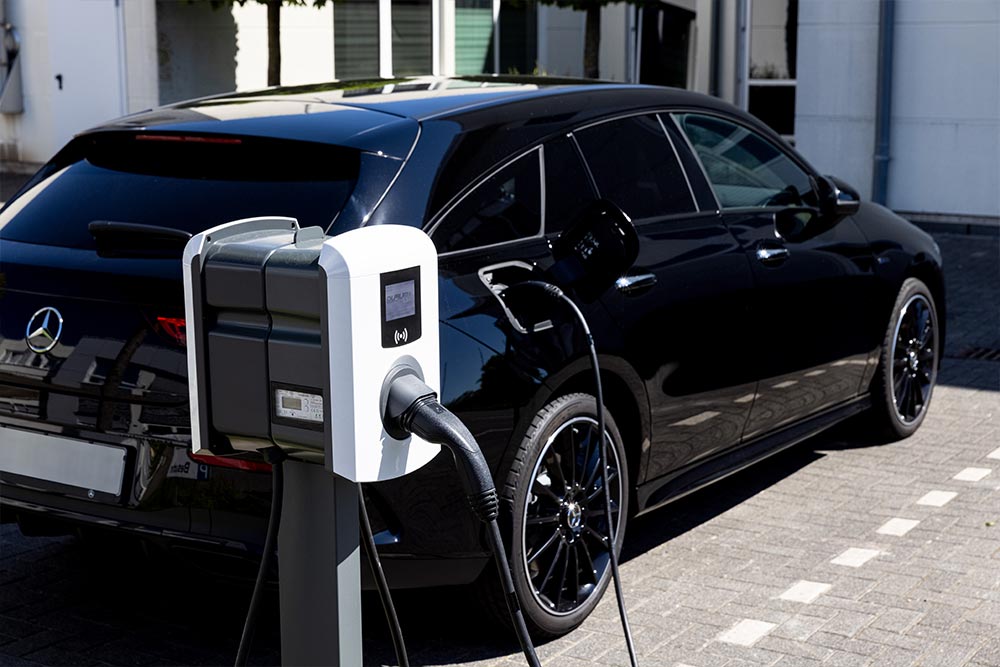 The DURUM Wear Protection GmbH was 1984 was founded in Mettmann near Düsseldorf. In addition to the main site in Willich (Germany), there are DURUM operating facilities and service centers in Brazil, France and the USA, which are complemented by sales partners on all five continents of this earth. DURUM exports to more than 80 countries worldwide! As a medium-sized company with more than 30 years experience we develop application-specific Special solutions for our customers.
Our motto: Successful through DURUM coatings! Benefit from more wear-resistant surface coatings with DURUM and thus from improved functionality, cost-effectiveness and competitiveness. We continuously develop our products and invest in Research and Development, to Customized solutions for demanding Application areas in the industry.
Short decision-making processes and flat hierarchies are the guarantor for our Flexibility and Performance. For all its dynamism, however, DURUM also stands for continuity and reliability in terms of On-time delivery and stable pricing policy.