DURMAT® SWSC, spherical (or spherical) tungsten fused carbide, belongs with approx. 3,000 HV0.1 is one of the hardest and most abrasion-resistant materials currently used in modern wear protection and tool technology. Due to the uniform spherical shape of the SWSC better thermal resistance of the carbides during welding and advantages in terms of carbide distribution and content compared to blocky carbide are achieved.
DURMAT® SWSC is used to armor surfaces that are subject to extremely high mechanical stresses consisting of abrasion and friction. By means of powder metallurgical processes, components of almost any geometry can be manufactured whose composition consists of hard metal or diamonds in combination with a metal binder and SWSC exist. Further application is the reinforcement of diamond tools of the drilling industry: deep drilling tools, drill pipes, crushers, mixers, concrete and stone saws, transport screws, extruder housings.
Notice: The mandatory field is marked. All other fields are voluntary. Your data will only be collected and stored electronically strictly for the purpose of processing and responding to your request. Information on data processing can be found here: Privacy.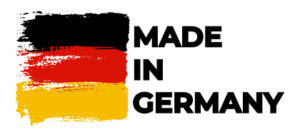 DURUM - Made in GERMANY
We manufacture our wear protection solutions for you exclusively in Germany.